Taking care of your roof is paramount. At Deal Construction, we have been setting the gold standard in roof upkeep and repairs for years, tackling everything from minor fixes to extensive refurbishments. Our experienced crew consistently offers top-tier roofing Wayne NJ services. Neglecting your roof might land you with hefty bills or worse, major structural issues. This is why regular checks and upkeep of your property's shield is crucial. We're steadfast in our mission to keep Wayne NJ roofs in pristine condition, deploying strategies that save you money in the long run!
Your Go-To Hub for All-Inclusive Roofing Services in Wayne NJ
Count on the adept team at Deal Construction for efficient and trustworthy roofing Wayne NJ solutions. We handle tasks of all scales, from swapping a single tile to overseeing total roof installations and fixes. Our professionals are certified, insured, and trusted, ensuring our service quality. We don't shy away from challenges; every task is important to us!
From residential homes to business structures, no roofing Wayne NJ task is too complex or vast for our team. Whether you're looking at flat roofs, curved ones, or considering materials like slate, tile, asphalt, or cedar, we've got you covered.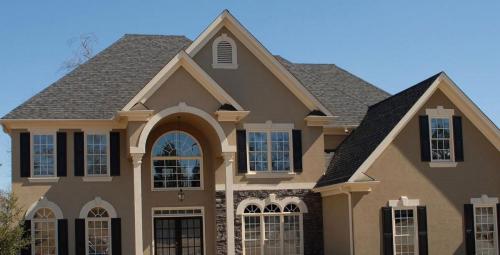 Exceptional Roof Repair in Wayne NJ
Your house is a prized possession and merits a resilient, safe roof. Deal Construction is your shield against the elements, from gusty winds to torrential downpours. Entrusting us with your roof's health means you can rest easy, knowing you're in safe hands.
We prioritize staying ahead of the curve, constantly updating ourselves on new methodologies and materials. With our dedicated team at the helm, be assured of an unparalleled roofing Wayne NJ experience every time. Our promise? Consistency and reliability!
Commercial Roofing in Wayne NJ – A Display of Mastery & Commitment
Searching for a trusted commercial roofing partner in NJ? Look no further than Deal Construction! We're adept at catering to diverse commercial roofing needs, from minor fixes to full-scale transformations. Excellence is our watchword; each project bears our stamp of superior craftsmanship.
Our winning strategy lies in our unwavering commitment to our clients. Every commercial roofing Wayne NJ job is executed with precision, ensuring that our solutions are spot-on for your needs. Additionally, we offer finance solutions, backed by 28 years of ties with prominent financial institutions. Our smooth, stress-free approach is designed to respect your constraints while delivering a top-tier roofing Wayne NJ solution. Have questions? Reach out at (551) 587-3799!
Residential Roofing in Wayne NJ – Your Home, Our Priority
For Deal Construction, roofing Wayne NJ isn't just a service; it's our way of enriching our community. We recognize the emotional value of homes – the laughter, memories, and milestones. Knowing the investment that a home represents, we treat every project with unmatched care.
Our commitment to elite products, impeccable service, and exceptional client experiences stems from our love for our craft. Be it upgrades, new installations, or crucial fixes, our promise is excellence. Safety is non-negotiable; our team strictly adheres to safety standards while maintaining high service quality.
We ensure that every residential roofing Wayne NJ project is tailored to offer both value and prolonged protection. Our expertise, combined with the latest in roofing tech, delivers results that are both beautiful and sturdy. Our stellar reputation and consistent accolades bear testimony to our excellence. After all, your home is invaluable, and we treat it as such.
Unwavering Confidence In Our Roof Replacement in Wayne NJ
Notice leaks or damaged tiles? They could be red flags signaling bigger issues. Guard your home against hidden damages that can dent your wallet. At Deal Construction, we're equipped to alleviate such concerns with our roof replacement services in Wayne NJ.
Should you feel a replacement might be on the cards, get in touch. Our expert team will provide a thorough evaluation and a FREE estimate. This proactive stance could stave off more significant damages.
Aware that roofing Wayne NJ jobs can be somewhat disruptive, we focus on swift delivery, ensuring a seamless final product that elevates your home's charm and functionality. Safeguard your home today and relish the security our expert services offer.
The Roofing Contractor in Wayne NJ You Can Trust
Deal Construction isn't just another contractor; we're a cornerstone in upkeeping and elevating your property's worth and safety. Our legacy as Wayne NJ's prime roofing specialist stands on years of top-tier offerings and unwavering client dedication.
Our extensive array of services, from residential to commercial endeavors, ensures all your roofing needs are met. Our devoted team is ever-ready to assist, no matter where in Wayne NJ or its vicinities you're located.
By prioritizing stellar service and fair pricing, we present an unmatched value proposition to our patrons. Opting for Deal Construction means investing in a lasting commitment to excellence, robustness, and unparalleled customer care. Discover the Deal Construction difference that has made us the top pick for numerous Wayne NJ residents.
#1 Roofing Company in Wayne NJ
When it comes to the pinnacle of roofing Wayne NJ solutions, Deal Construction stands unparalleled in its league. With a rich legacy spanning over thirty years, our reputation in Wayne and surrounding regions has been built on the pillars of trust, expertise, and unwavering commitment. Each member of our highly credentialed team is passionately dedicated to delivering not just a service, but an experience that resonates with quality and professionalism. Whether you're envisioning a brand new roofing setup or seeking experts for a meticulous repair job, our standards, rooted deeply in the industry's best practices, ensure an impeccable outcome every single time. Furthermore, our commendations aren't just limited to word of mouth. A cursory glance at our 5-star reviews on platforms like Google, Facebook, and Yelp stands testimony to our consistent excellence and the trust our community has in us.